Welcome to Louisville, Kentucky, a city bursting with charm, culture, and endless opportunities for adventure. If you're ready to embark on a day of exploration in this vibrant city, get ready for an unforgettable experience. From world-class museums and picturesque parks to mouthwatering culinary delights and exciting bourbon experiences, Louisville truly has something for everyone.
Kickstart your day with a leisurely stroll through the iconic Waterfront Park, where you'll be greeted by breathtaking views of the mighty Ohio River. Let the cool breeze brush against your face as you take in the beauty that surrounds you. Once you've soaked up enough natural splendor, make your way to the Louisville Slugger Museum and Factory. Here, you can dive into the rich history of America's favorite pastime and even hold an actual game-used bat – talk about a home run.
Afterward, venture into NuLu (short for New Louisville), the trendy East Market District that oozes hipster vibes. Lose yourself in a maze of eclectic boutique shops, art galleries showcasing local talent, and vibrant street art that will leave you in awe. Don't forget to swing by Please and Thank You – a local coffee shop known for its heavenly baked goods and carefully curated vinyl record selection.
Ready to travel back in time? Embark on an unforgettable journey along the Kentucky Bourbon Trail. Visit historic distilleries like Maker's Mark and breathe in the intoxicating aroma of aging barrels. Treat your taste buds to a sampling of liquid gold as you savor the flavors that have made bourbon an integral part of Louisville's heritage.
When hunger strikes, satisfy your cravings with a true Kentucky classic: the Hot Brown. Head over to the historic Brown Hotel and indulge in this mouthwatering dish that combines turkey, bacon, tomatoes, and Mornay sauce – it's pure comfort on a plate. For more Southern delights, make your way to Butchertown Market, where you can feast on crispy fried chicken, soulful cornbread, and finger-licking barbecue that will have you coming back for seconds.
As the sun sets, immerse yourself in Louisville's vibrant art scene. Explore the Speed Art Museum, home to a remarkable collection of over 8,000 works spanning thousands of years. Let the colors and creativity ignite your imagination as you lose yourself in the beauty around you. And what better way to end your day than with some live music? Head to renowned venues like Mercury Ballroom or Louisville Palace and let the rhythm move
The Kentucky Derby Museum
Prepare to be swept away into the thrilling world of horse racing at the Kentucky Derby Museum, nestled in the heart of Louisville, Kentucky. Adjacent to the iconic Churchill Downs racetrack, this museum is an immersive haven that celebrates the rich history and traditions of the Kentucky Derby, one of the most prestigious horse races globally. Let's embark on an exhilarating journey through the museum's captivating exhibits and engaging attractions.
Immersive Exhibits and Engaging Displays:
Step into the Kentucky Derby Museum and be transported back in time through interactive displays and exhibits. Discover the origins of this legendary race, delve into its iconic traditions, and learn about the unforgettable horses, jockeys, and trainers who have left their mark on Derby history. Be mesmerized by artifacts from past races, including gleaming trophies, vibrant silks, and authentic jockey equipment. Every corner of the museum invites you to explore and unravel the fascinating tapestry of the Kentucky Derby.
"The Greatest Race" 360-Degree Theater Experience:
Prepare for an adrenaline surge as you become part of "The Greatest Race," a breathtaking 360-degree theater experience. Immerse yourself in the sights and sounds of a Derby race as you step into the shoes of a jockey. Feel your heart pounding as thundering hooves reverberate around you, while the intense competition unfolds. This multimedia spectacle will leave you breathless, forever carrying memories of this grand event.
Virtual Race at the "Finish Line Experience":
Experience the sheer thrill of riding a racehorse firsthand at the "Finish Line Experience." Engage in a virtual race and feel your pulse quicken as you gallop towards victory. Crossing the finish line amidst a roaring crowd, revel in the exhilaration that only a true champion can savor. This interactive attraction promises an adrenaline-pumping adventure that horse racing enthusiasts won't want to miss.
Guided Tours of Churchill Downs: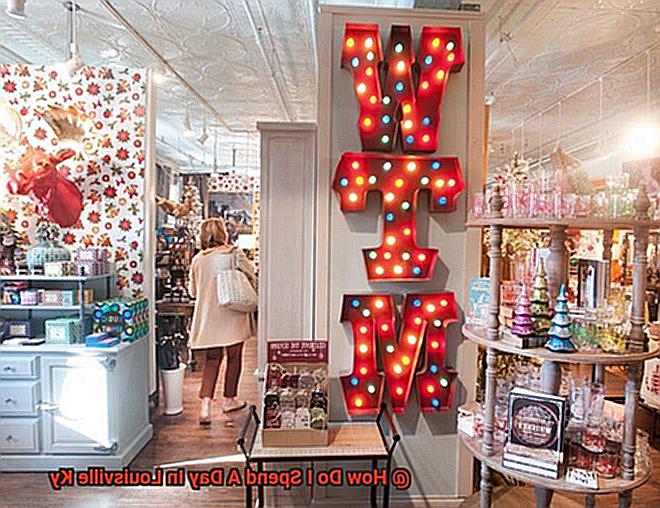 Take your visit to new heights with a guided tour of Churchill Downs. Venture into areas typically off-limits to the public and gain an exclusive behind-the-scenes glimpse of a thoroughbred racetrack. Marvel at the iconic Twin Spires that have become synonymous with the Kentucky Derby, and savor breathtaking views while learning about the inner workings of this historic venue. A guided tour is an extraordinary opportunity to immerse yourself further in the world of horse racing.
Gift Shop and Special Events:
Before bidding farewell to this enchanting museum, make sure to stop by its gift shop. Browse through a vast array of merchandise, ranging from stylish clothing and accessories to exquisite artwork, books, and collectibles. Take home a piece of the Kentucky Derby legacy, whether as a personal memento or a cherished gift for a fellow horse racing aficionado.
The Muhammad Ali Center
This iconic museum and cultural center offers a comprehensive and immersive experience that will educate and inspire visitors from all walks of life.
Step inside the Muhammad Ali Center, and be instantly captivated by the striking architecture and design of the building. The exterior's stacked metallic boxes symbolize Ali's strength and resilience, setting the stage for what lies within.
Prepare to embark on a journey through Ali's life and impact with interactive exhibits that will leave you amazed. Engage in virtual reality boxing matches, step into the ring to experience his training techniques firsthand, and immerse yourself in interactive displays that bring his story to life. These hands-on experiences not only educate visitors about Ali's accomplishments but also inspire them to reflect on their own potential for greatness.
Delve deeper into Ali's storied career as you explore the center's extensive collection of memorabilia. From championship belts to gloves, robes, and photographs, these artifacts provide a tangible connection to Ali's remarkable achievements. Feel the weight of his success as you stand before these treasures.
The Muhammad Ali Center is more than just a museum; it is a hub for learning, inspiration, and social change. Experience a vibrant array of educational programs and events, including workshops, seminars, film screenings, and cultural performances. These offerings encourage dialogue, understanding, and the embodiment of Ali's values: respect, confidence, conviction, dedication, spirituality, and giving back.
Take a moment to find solace in the center's rooftop garden, offering breathtaking views of the Ohio River and downtown Louisville. In this serene oasis, reflect on Ali's teachings and find inspiration in the beauty of nature. Let the tranquility wash over you as you contemplate his legacy.
The Frazier History Museum
With its extensive collection of artifacts and exhibits spanning various historical periods, the museum offers an engaging and educational experience.
At the heart of the Frazier History Museum lies its remarkable collection, which includes rare artifacts, documents, and interactive displays. Visitors can journey through exhibits dedicated to the Lewis and Clark expedition, the American Civil War, and even the storied history of bourbon in Kentucky. As you explore these exhibits, you'll have the opportunity to see, touch, and experience history in a tangible way.
In addition to its permanent displays, the Frazier History Museum hosts rotating exhibitions that delve into specific themes or time periods. These temporary exhibits provide fresh perspectives and allow visitors to discover new insights into history. From exhibitions on the life of Muhammad Ali to showcases of local artists, there is always something intriguing happening at the Frazier.
What sets the Frazier History Museum apart is its commitment to education. The museum offers a range of educational programs and events that cater to all ages. Workshops, lectures, and demonstrations provide deeper understanding and hands-on experiences with historical events and traditions. Whether you're a family seeking an interactive learning environment or a student eager to expand your knowledge, the Frazier has something for everyone.
For those seeking a more immersive encounter with history, the Frazier History Museum offers live performances and reenactments. These captivating shows bring historical characters to life and transport visitors back in time. From medieval knights engaging in epic battles to Wild West gunfighters showcasing their skills, these performances offer entertainment and education in equal measure.
Beyond its role as a repository of history, the Frazier History Museum also serves as a hub for community engagement and cultural events. Collaborating with local organizations, the museum hosts concerts, festivals, and special events that celebrate Louisville's vibrant arts scene. These occasions foster a welcoming and inclusive atmosphere, where people from all walks of life can come together to appreciate history and culture.
The Speed Art Museum
Immerse yourself in the world of art and let your imagination soar at the Speed Art Museum in Louisville, Kentucky. This iconic cultural institution is a haven for art enthusiasts and anyone seeking a deeper connection with the creative realm. With its extensive collection, thought-provoking exhibitions, educational programs, and stunning architecture, the Speed Art Museum offers an enriching and inspiring experience like no other.
Step into the treasure trove of artistic masterpieces that awaits you at the Speed Art Museum. Spanning over 6,000 years of human creativity, the collection showcases the rich history of artistic expression. From European classics by luminaries like Rembrandt and Monet to contemporary works by emerging artists, there is a diverse range of styles and mediums to explore. Lose yourself in the brushstrokes, colors, and textures that bring these artworks to life.
The museum also presents captivating temporary exhibitions that push the boundaries of artistic expression. Let your senses be awakened by cutting-edge contemporary art in various forms. Marvel at mesmerizing photography, marvelously crafted sculptures, and immersive multimedia installations that challenge your perceptions. With each exhibition, there is something new and exciting to discover, ensuring that no two visits to the museum are ever the same.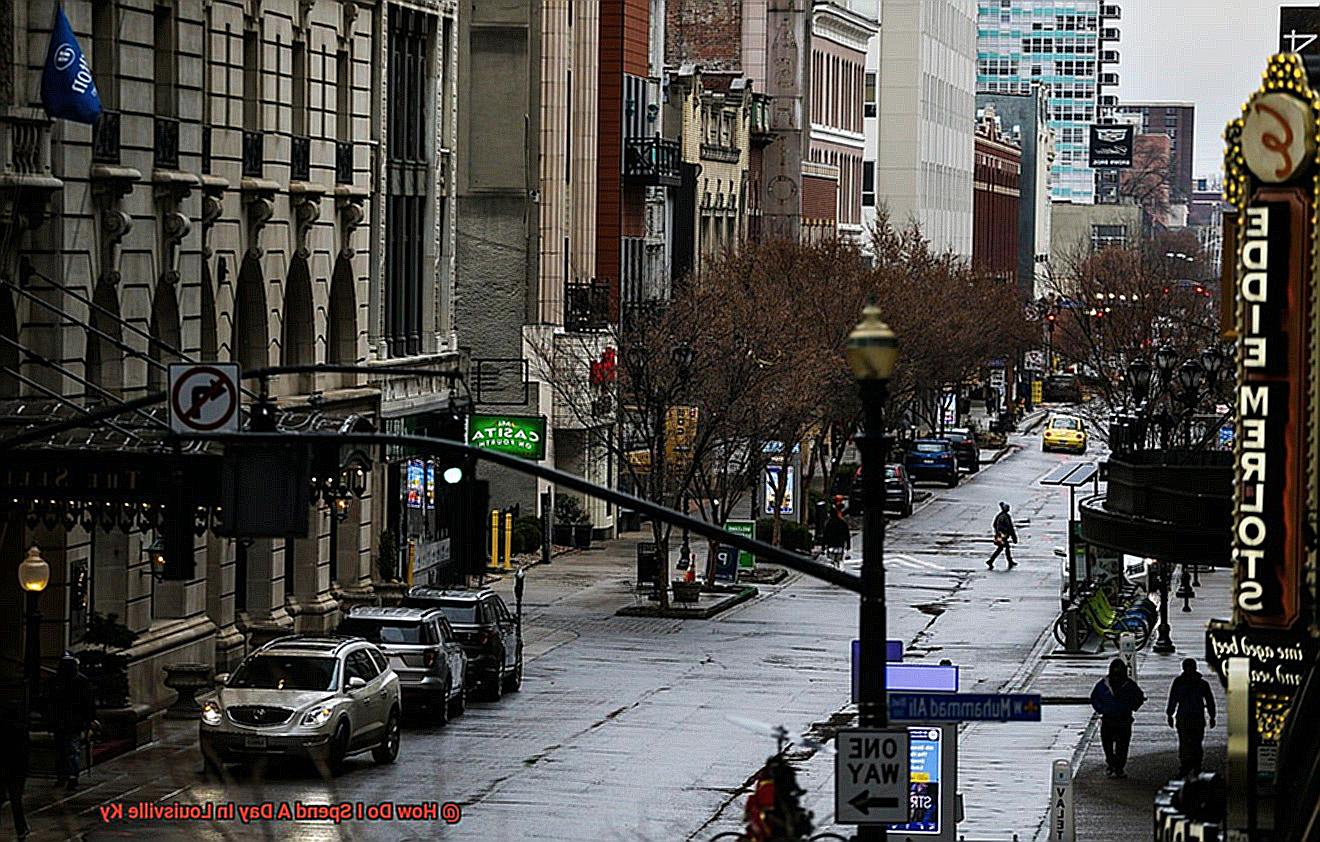 At the heart of the Speed Art Museum lies a commitment to education. Engage with their variety of educational programs and events designed for visitors of all ages. Attend enlightening lectures by experts in the field or participate in hands-on workshops that allow you to unleash your own creativity. Join guided tours to gain deeper insights into the artworks or explore the dedicated space for children where young minds can learn and play.
Beyond its remarkable art collection and educational offerings, the Speed Art Museum is a visual delight in itself. The recently renovated building seamlessly blends modern design with historic elements, creating a stunning backdrop for the artwork on display. As you wander through its spacious galleries, you'll find yourself immersed in an atmosphere of contemplation and reflection. Every corner holds a visual surprise, beckoning you to contemplate the beauty and power of art.
To ensure an unforgettable visit, plan ahead by checking the museum's website for current exhibitions and any COVID-19 safety protocols. Give yourself plenty of time to fully explore the diverse collections and take advantage of guided tours or educational programs. And don't forget to visit the museum's gift shop, where you can find unique art-inspired souvenirs and books to commemorate your experience.
Waterfront Park
Whether you're a local seeking adventure or a traveler in search of a unique experience, Waterfront Park offers an array of activities and attractions for everyone to enjoy.
The Big Four Bridge:
Undoubtedly the crown jewel of Waterfront Park is the Big Four Bridge. This pedestrian bridge not only connects two states but also provides breathtaking views of the river and downtown skyline. Whether you visit during the day to soak in the natural beauty or take an evening stroll under its enchanting lights, the iconic Big Four Bridge will leave you awe-inspired.
The Great Lawn:
Imagine relaxing on a picnic blanket surrounded by lush greenery while enjoying live music or a movie screening. The Great Lawn offers the perfect spot for relaxation and entertainment. Throughout the year, it hosts a variety of events, including concerts and festivals that showcase local talent and foster community spirit.
Recreation Galore:
Waterfront Park is an outdoor enthusiast's paradise. Lace up your sneakers and explore the winding walking and biking paths that meander along the riverfront. Immerse yourself in the fresh air and stunning views as you jog or cycle at your own pace. Basketball courts and open fields provide ample space for friendly games and family fun.
The Big Four Station:
After all that activity, satisfy your hunger at the Big Four Station, where a plethora of eateries and shops await. Indulge in scrumptious treats from local food trucks or discover unique souvenirs at boutique stores. With choices aplenty, there's something to cater to every palate and find that perfect gift to commemorate your visit.
Education and Exploration:
Waterfront Park goes beyond recreation by offering educational experiences for visitors of all ages. The Adventure Playground is a haven for children, igniting their imagination through interactive play structures and water features. Engage in workshops and programs that delve into the park's natural environment, fostering a deeper appreciation for the world around us.
NuLu (East Market District)
Nestled in the heart of Louisville, Kentucky, lies NuLu, a vibrant and captivating neighborhood known as the East Market District. This hip and happening area is a must-visit destination for both locals and tourists alike, boasting a perfect blend of old-world charm and contemporary allure. With its diverse range of dining options, eclectic boutiques, thriving art scene, and lively events, NuLu offers an unforgettable experience for all who venture into its bustling streets.
Step into the art world as you explore NuLu's thriving art scene. Wander through the streets and discover a plethora of galleries and art studios showcasing the masterpieces of talented local artists. Prepare to be mesmerized as you peruse the Tim Faulkner Gallery or immerse yourself in the Garner Narrative Contemporary Fine Art Gallery, where contemporary and African American art takes center stage.
But NuLu is not just about art; it's a shopper's paradise too. Fashionistas will delight in browsing through trendy clothing stores that offer chic styles for both men and women. Home decor enthusiasts can find unique pieces at specialty stores, while vintage lovers can uncover hidden gems in NuLu's charming thrift shops. And let's not forget about our four-legged friends – there are pet accessories stores that hold adorable finds for your fur babies.
When it comes to satisfying your taste buds, NuLu leaves no stone unturned. The district is a culinary melting pot, offering a diverse range of dining options that cater to every craving. Indulge in farm-to-table cuisine at the renowned Harvest Restaurant or relish the mouthwatering wood-fired pizzas served at Garage Bar. For those seeking international flavors, Pho Ba Luu tantalizes with authentic Vietnamese dishes, while Royals Hot Chicken specializes in delectable Mexican street food. Whatever your palate desires, NuLu has got you covered.
NuLu is not just a place to shop, dine, and admire artwork; it's a hub for vibrant events that bring the community together. Street festivals like NuLu Fest transform the district into a lively celebration, complete with live music, tantalizing food vendors, and activities for all ages. Take part in art walks and explore galleries after hours while enjoying complimentary refreshments. These events create an electric atmosphere, infusing NuLu with the vibrant spirit that makes it truly special.
Shopping in Louisville
Look no further than Louisville, the ultimate destination for retail therapy. With its wide array of shopping options, this vibrant city caters to every style and taste. From trendy boutiques to vintage treasure troves, Louisville has it all.
Let's kick off our shopping adventure in the hip Bardstown Road area. This eclectic neighborhood is a mecca for those seeking unique and one-of-a-kind items. Step into vintage clothing boutiques that transport you back in time, explore art galleries that showcase local talent, and discover specialty stores that offer quirky finds. This is the place to score that show-stopping piece that will have heads turning and friends asking, "Where did you find that gem?"
Next up, immerse yourself in the lively ambiance of the Fourth Street Live. entertainment district. Not only does this bustling area boast an array of restaurants and entertainment venues, but it also houses a variety of shops. Whether you're seeking the perfect outfit for a night out or a memento to commemorate your trip, you'll find it here. Soak up the vibrant atmosphere, catch a live performance, and indulge in some retail therapy all at once.
If luxury brands are your weakness, then the Mall St. Matthews and Oxmoor Center are calling your name. These upscale malls showcase an extensive selection of national and international brands that will satisfy even the most discerning shoppers. Treat yourself to high-end fashion, splurge on accessories that exude elegance, and elevate your style game to new heights.
But Louisville isn't just about big-name brands and trendy boutiques. The city also boasts a thriving farmers' market scene that celebrates local produce and craftsmanship. The Bardstown Road Farmers Market and the St. Matthews Farmers Market are two popular options where you can immerse yourself in the flavors of Louisville while supporting local businesses. Sink your teeth into fresh produce bursting with flavor, discover unique crafts made by talented artisans, and take a piece of Louisville home with you.
And let's not forget the thrill of uncovering hidden treasures at the antique shops and flea markets scattered throughout the city. These vintage havens are a gold mine for those with an eye for nostalgia. From exquisite furniture pieces to collectibles that tell stories of bygone eras, you never know what gem you might unearth in these charming stores.
Last but certainly not least, make your way to the NuLu neighborhood, where creativity and style collide. This revitalized district is a haven for art enthusiasts and trendsetters alike. Browse through boutique clothing stores that showcase the latest fashion trends, lose yourself in art galleries highlighting local talent, and discover specialty stores brimming with products crafted by skilled artisans. NuLu is where innovation thrives and where your shopping desires become reality.
Nightlife in Louisville
Look no further. This captivating city offers an array of options to satisfy your cravings for both delectable food and a thrilling night out. From bustling bars and clubs to live music venues and unique experiences, let's dive into the diverse and enticing offerings of Louisville's nightlife scene.
Fourth Street Live. – The Ultimate Entertainment Hub:
Kickstart your night by immersing yourself in the electric atmosphere of Fourth Street Live., a pedestrian-friendly district pulsating with energy. Here, you'll discover an eclectic mix of bars, restaurants, and live music venues. Dance the night away at one of the vibrant clubs or revel in live music performances while sipping on your favorite libation. With endless options, Fourth Street Live. is the perfect launchpad for your grill and chill adventure.
Highlands – A Haven for Grill Enthusiasts:
If you're seeking a more laid-back ambiance after a day of grilling, make your way to the Highlands neighborhood. This trendy area boasts distinctive bars, local breweries, and tantalizing restaurants. Stroll along Bardstown Road, where you'll uncover everything from cozy dive bars to upscale lounges and captivating live music venues. Indulge in a refreshing drink as you soak up the welcoming vibe of the Highlands.
Live Music Galore:
Louisville's thriving music scene caters to every musical palate. Immerse yourself in the sultry sounds of jazz at intimate clubs or catch a mesmerizing show at grand concert halls. The historic Louisville Palace hosts an array of concerts featuring both local talents and renowned national acts, ensuring an unforgettable musical experience. Headliners Music Hall and Mercury Ballroom are also popular venues renowned for their diverse range of musical genres.
Unique Experiences:
For those yearning for something extraordinary, Louisville delivers. Embark on a bourbon tasting tour to explore the city's whiskey heritage while savoring the finest spirits. Uncover hidden speakeasies and rooftop bars that exude sophistication and offer breathtaking views of the city skyline, creating an unforgettable night out. Immerse yourself in the ambiance of these hidden gems as you indulge in craft cocktails.
Conclusion
In conclusion, spending a day in Louisville, KY is an experience that should not be missed.
From exploring the vibrant downtown area to immersing yourself in the city's rich history and culture, there is something for everyone to enjoy. Start your day with a visit to the iconic Churchill Downs, home of the Kentucky Derby, and witness the excitement of horse racing firsthand.
Then, take a stroll along Museum Row on Main Street and delve into Louisville's fascinating past at the Muhammad Ali Center or the Frazier History Museum. For art enthusiasts, a visit to the Speed Art Museum is a must, showcasing an impressive collection of both contemporary and classical works.
Don't forget to indulge in some mouthwatering Southern cuisine at one of Louisville's many renowned restaurants. From savory fried chicken to delectable bourbon-infused dishes, your taste buds will thank you.
In Louisville, every moment is an opportunity for adventure and discovery.